1. Winter has finally settled in to San Diego. It was 54 degrees yesterday - outside. This was the scene inside, in our
living room
: Hats, mittens, warm quilts. I seriously doubt we'd ever survive in a snowy environment.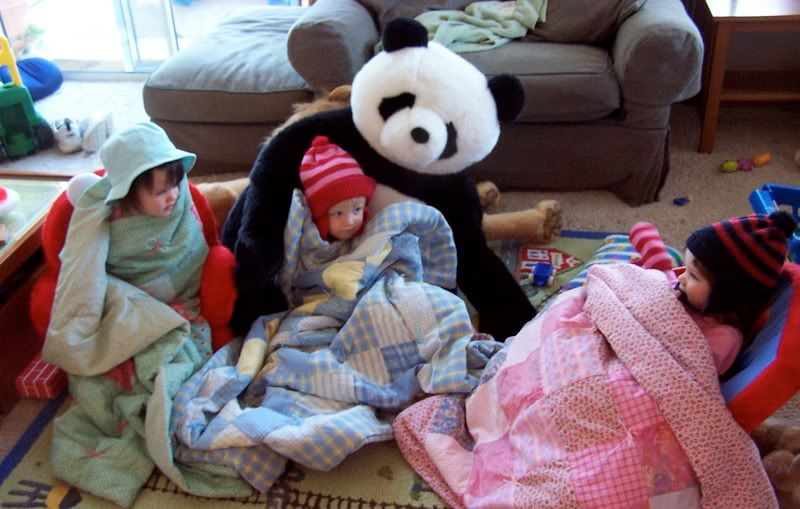 2. At 21.5 weeks, it is getting a little more difficult to see my feet. (I know my toes need some attention - they haven't been painted since our
girls only weekend
in September.)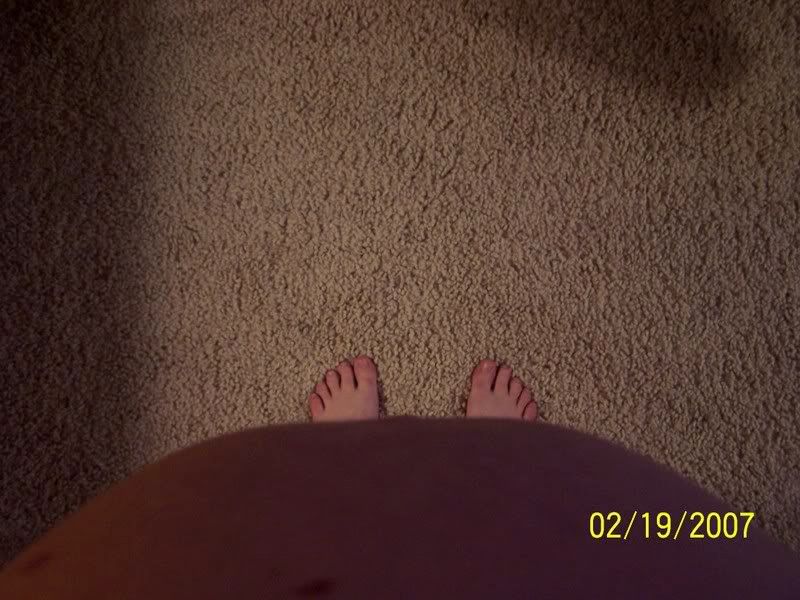 3. Even after the most challenging day(s),
nothing
refuels my maternal patience tank and makes me believe that I can do this whole parenthood thing more than the sight of three beautiful sleeping children.
If only they were this
quiet
peaceful all the time...