My c-section was scheduled for 3 PM.
I had to be to the hospital at 1 PM for check-in.
It's a 45-minute drive from our house.
My bags were packed.
My pre-op papers were filled out.
I hadn't anything to eat or drink since midnight.
I was totally ready.
But, not ready at all.


So, I sat in the bathroom and cried from 11:30 AM until 12:15 PM and prayed for wisdom.
I can't explain it.
I know the baby is ready.
Having had three babies born nine weeks prematurely - that are thriving today - I fully anticipate that a baby arriving a week early will have
no
problems.
But, I couldn't do it.
Everyone
expected me to be at the hospital.
And I really hate to be an inconvenience.
But I imagined myself laying on the operating table -
regretting to my very core
- that I didn't at least go to my due date and see if
perhaps
I would go in to labor on my own.
I worried about the health of our baby. I worried about me. I worried about dying on the table and leaving four children behind. I worried about Charlie.
At 12:20 PM, I called and canceled my surgery.
My doctor insisted that if I wasn't delivering today, that I come in for an ultrasound.
When I arrived at his office, in place of the nice pants, shirt and tie he normally wears, he was donning his scrubs.
He was fully prepared to be in the operating room.

With me.
But there I was, in his office.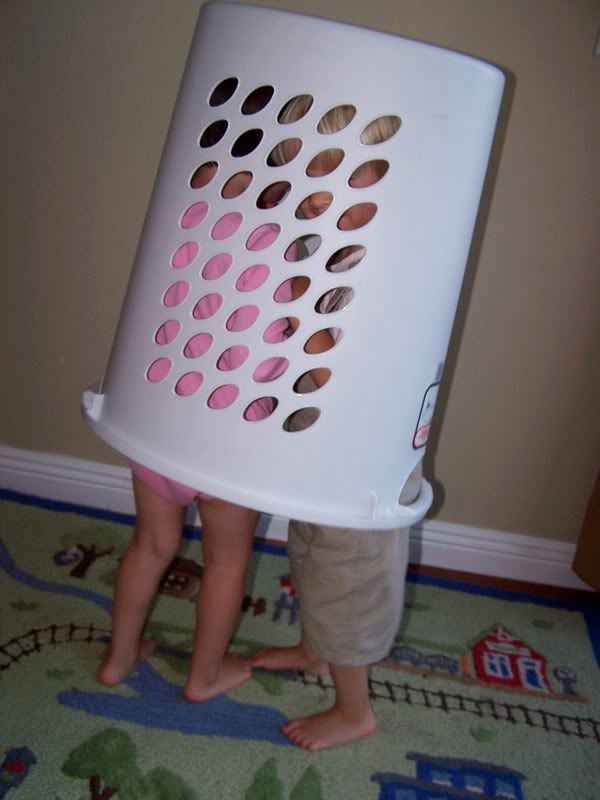 Feeling like I should have a
laundry basket
bag over my head.
But also feeling proud of myself that I followed my heart and didn't succumb to pressure.
(Keep in mind - this is a BRAND NEW doctor. My previous OB retired and I've only had this new doctor for a couple weeks. My previous OB never really discussed with me how our new baby would arrive and because I'm so "on it" I didn't really think of it, either. It just kind of snuck up on me. You know?)
Even if I said I would .... I never really wanted the c-section today.
My doctor said he knew that.
Now, I've got until next Thursday - July 5 - to have this baby.
If he doesn't come by then - and because I can't be induced - I will have to have a repeat c-section at 11:00 AM.
This afternoon, I talked with one of my friends who told me about her experience delivering vaginally. She said that when it was time to push, she felt this tremendous pressure, followed by a tremendous relief.
She looked to her doctor and asked "Is it a girl or a boy?!" and the doctor replied "It's a bowel movement."
Right there. On. The. Table.
Great.
That'll be something new for me to worry about.