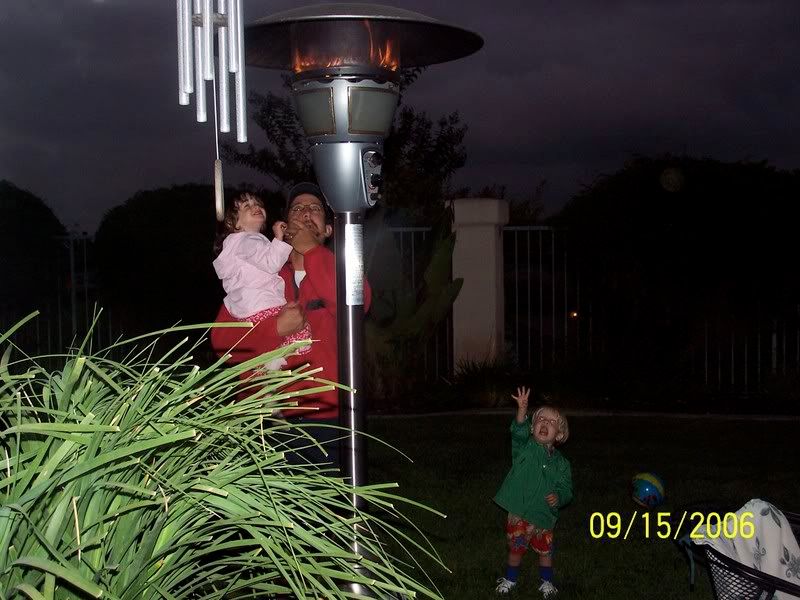 I love the change in seasons. As anxious as I was for summer to arrive ... I'm really excited about the days getting shorter. I'm excited about apple picking in the local mountains and making tasty apple crisps for all of our neighbors that we will deliver in our wagon.
I'm excited about Halloween and Thanksgiving and decorating our house for fall. I'm excited about going on-line and buying the children all new flannel pajamas and slippers from LL Bean. I might even coordinate it so that our whole family has matching jammies. How cute would that be?!
The change in seasons isn't just happening outside - the most drastic changes are happening inside with our children. The kids are doing things this year that they weren't doing last year ... they are doing things now they weren't even doing last
month
. They are giving the biggest, warmest hugs I've ever had. They're smothering us with kisses and they're cuddling extra close when it's story time. If the truth be told ... they are bringing more joy and laughter to this home than I ever thought possible.
Yesterday was the first day that we really felt fall was in the air. Last night during our evening walk, Charlie and I had to bundle the children up. Even though we live in Southern California (and I have delusions of snowy grandeur from living on the east coast) ... it was a cloudy day and there was a cool wind. We made a stop at the local park and after running around the playground for an hour, we tucked the kids under warm blankets and made our way home in the dusk. We talked about how exciting it will be when the children are old enough that we can all sit and enjoy a mug of hot chocolate after time spent outside on a cold day. We talked about how wonderful it will be when they too, can help us make apple crisps for our neighbors and decorate our house for the season change. I can't wait.
Following our walk, we fired up our patio heater and watched the last bit of sun set. There is so much to look forward to in the future, but we are also savoring
these
days ... the last days of summer 2006 and life with our three amazing toddlers.