It's becoming increasingly clear that the kids imitate
whatever
we do - and -
whatever
our dog Molly does.
Seeing our children trying to carry around a
clean
tennis ball in their mouth is adorable. Seeing my beautiful baby boy kneel down to lap up a puddle like our dog, makes me cringe. But it also makes me grab my camera.
What does that say about me? I hope it says that I'm all about capturing the moment. We have a lot of moments around here and I capture quite a few of them. Thank goodness for digital cameras. (Honestly - we'd be living in a tent if we had to pay to develop all the pictures I've snapped off since our children have arrived.)
Speaking of moments ... this was the scene in our kitchen last week. But the same scene played out this morning, too. Infact,
the
same exact
scene plays out
each time
we sit down to eat
. If there are bowls on the table ... I'll bet everyone's Cheerios that before too much time, there will be kids with bowls on their heads.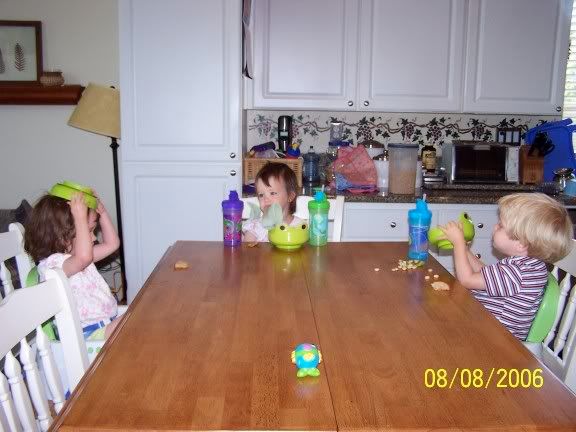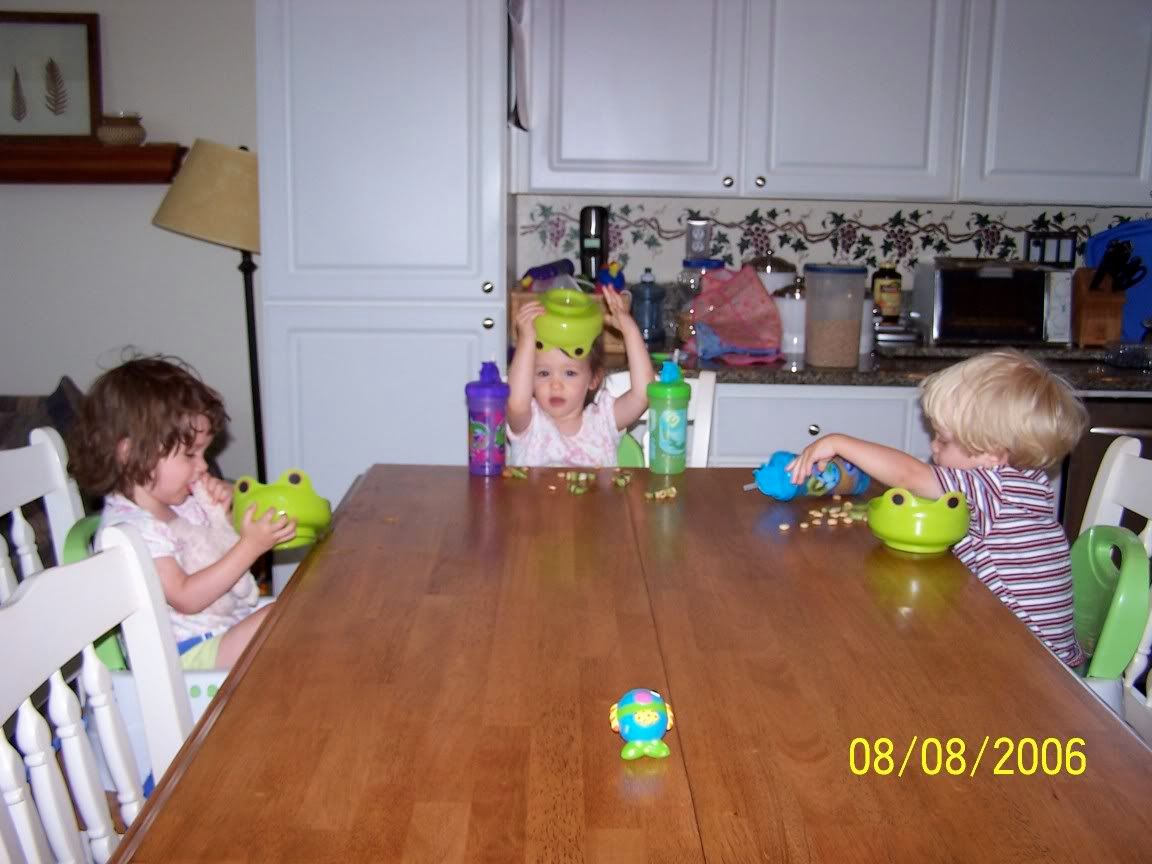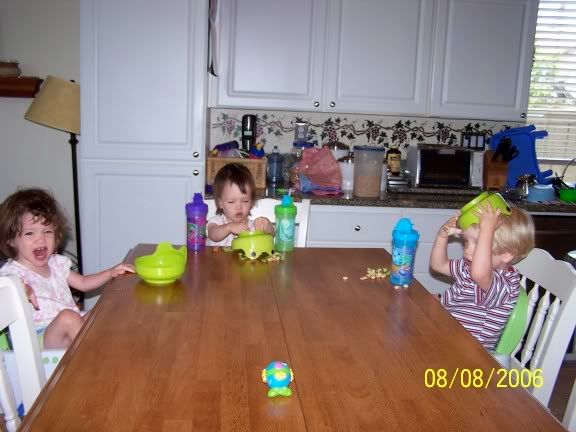 I knew it wouldn't be too much time before Elizabeth taught her brother and sister the art of undressing. As I cleaned up breakfast in the kitchen this morning, Elizabeth skillfully peeled off her snap-up pajamas. Carolyn Grace was next ... and William, a bit later.
Since we can't use
nightgowns
... and now, zippers and snap-up sleepers have been conquered, I'm not sure what to do. I think I might have found another application for
duct tape
.